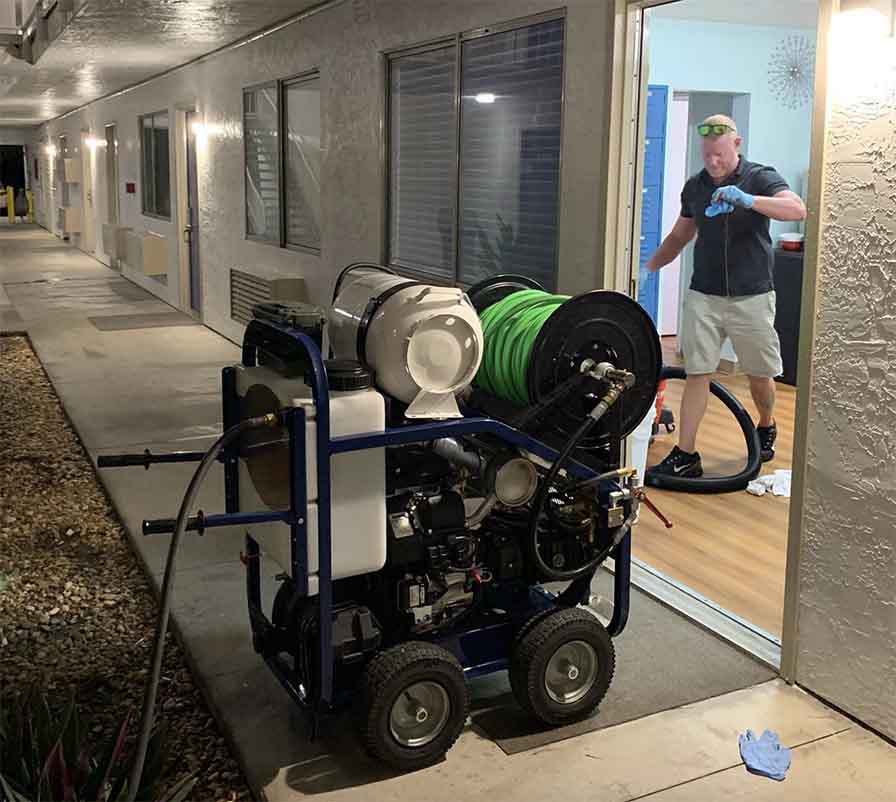 To avoid backups and costly replacement, scheduling regular drain cleaning for your sewer drains is important. An effective method for removing blockages or buildup in your pipes is hydro jetting. The professionals at The Plumber's Plumber review hydro jetting in Fort Myers, FL and how often you need it:
Why Drains Need Hydro Jetting
Many things can happen to a building or home's sewer drain. An older home can have cast iron pipes that rust and develop scale. Larger trees nearby can eventually grow into a line in search of water. Improper use, like pouring grease down the drain, can create a blockage. Regular sewer jetting can effectively clear these obstructions and prevent further issues.
What Is Hydro Jetting?
Hydro jetting shoots high-pressure water streams that blast away blockages like scale or grease. Hydro jetting roots in your sewer line is also possible due to the force of the water. The process is preceded by a camera inspection that identifies trouble areas.
When Do You Need Hydro Jetting?
How often you need hydro jetting by a plumber in Fort Myers, FL can depend on the circumstances. A home purchase, especially if it's older, should probably have some work done right away to avoid unexpected and costly surprises. Proactive maintenance under normal circumstances with careful use might mean once a year. But most buildups shouldn't need clearing more often than about two or three years.
Signs to Look Out For
The following are signs that you should schedule pipe jetting soon:
Slow drains
Bad odors
Gurgling noises in pipes
Raw sewage appearing in drains
Water in the basement
Frequently clogged drains
The team at The Plumber's Plumber has been providing a range of pipe services in the southwest Florida area for over 30 years. Our fast and reliable solutions include general plumbing and hydro jetting services. Contact us today to schedule an appointment.