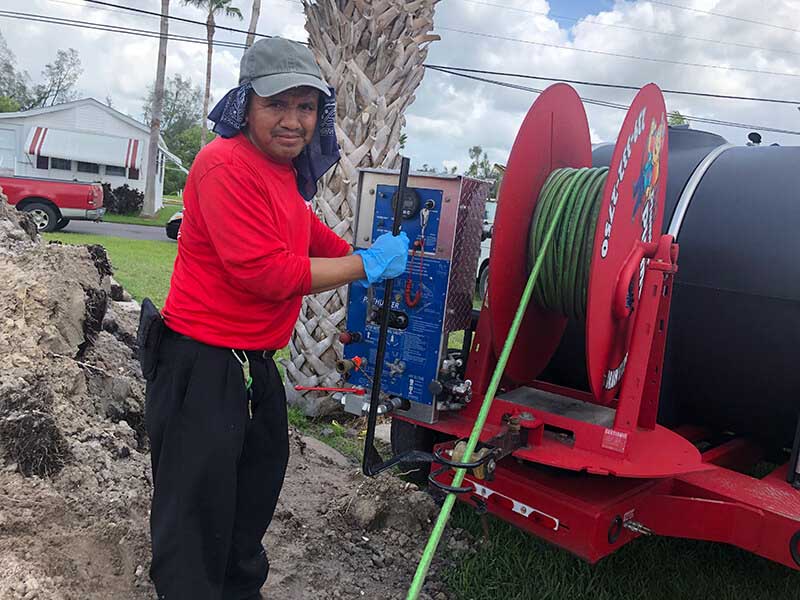 When your sewer line becomes severely clogged and simple methods like snaking and plunging aren't doing the trick, consider hydro jetting. With a highly pressurized stream of water, experts at The Plumber's Plumber can fix your pipe problem in an effective and eco-friendly way. But what does this drain cleaning method mean for vintage homes with old pipes? Here are the answers.
Signs You Need Drain Cleaning Services
The first sign that you need hydro jetting in North Fort Myers, FL, is when you have slow-flowing drains. You may also notice filthy odor wafting in your bathroom or kitchen, puddling in the yard, and bubbling and gurgling sounds coming from your drains. Although some DIY solutions can do the job, some clogs require more work. If you consistently have recurring clogs or drain issues, have a professional plumber from our team look at it.
Can Hydro Jetting Ruin Old Pipes?
The pipe jetting process uses pressurized water to blast away clogs in your pipes. Thus, you shouldn't worry about your lines getting abraded, cracked, or crushed. Even old plumbing stands up well to the cleaning method, and the results are unmatched! Thus, if you have an old home or commercial building and are facing the hassles of consistently clogged pipes, you will appreciate the benefits of this technique.
Our Professional Approach
If you're concerned that the condition of your old pipes cannot withstand the pressure of the water, we can guarantee you that our plumbers cannot start any service without considering all treatment options. Before we begin the sewer jetting process, we perform a video camera inspection to locate the clog and determine the state of your pipes. Based on the results, we can then determine the best approach to restore the functionality of your drains in no time.
For exceptional and cost-effective hydro jetting services, look no further than The Plumber's Plumber. We ensure that no dirt gets left behind with our comprehensive process. Contact us today to schedule an appointment.