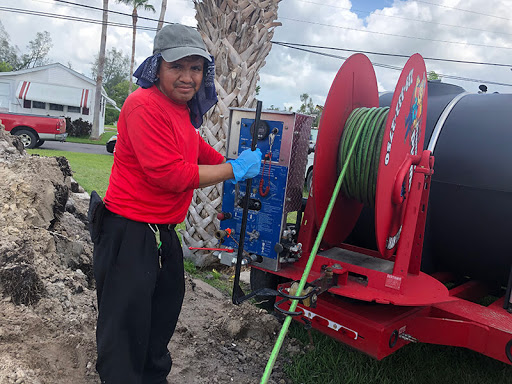 A professional and qualified plumber in Fort Myers, FL will use advanced drain cleaning techniques like hydro jetting to cut through debris, grease, and tree roots in your sewer pipes. If this is a service you believe you need, you should take some time to learn about hydro jetting myths and how experts at The Plumber's Plumber debunk them.
1. Hydro Jetting Is Easy Enough to DIY
Many people have fallen for the idea that drain or sewer issues can be easily fixed through a simple DIY job when the total opposite is the case. Hydro jetting in Fort Myers, FL should only be handled by qualified professionals because they know how to do the job in a way that isn't harmful to everyone else. Also, these professionals have the proper training on how to do the job right the first time.
2. Hydro Jetting Will Leave a Huge Mess Behind
Some homeowners hesitate to get hydro jetting services because they think it will ruin their landscaping, and they have to clean up afterward. Although some rookie plumbers out there have been known to leave a huge mess behind, reputable plumbing companies understand that a job well done involves one that doesn't leave a lot of labor behind for the homeowner.
3. Hydro Jetting Isn't Needed Right Away
Many people believe that if a plumbing issue isn't stopping them in their tracks this very second, it shouldn't be considered an emergency. Although not all plumbing problems are indeed emergencies, that does not mean that you should put off any issues that you already know of. The sooner you call a professional for pipe jetting, the sooner you can take your mind off of that issue in your system.
Always pay attention to the warning signs your sewer system gives you. If you notice an issue, seek professional sewer jetting right away.
For more information on hydro jetting roots and more, contact experts at The Plumber's Plumber and we'll be ready to assist you. Get in touch with us today to schedule an appointment.