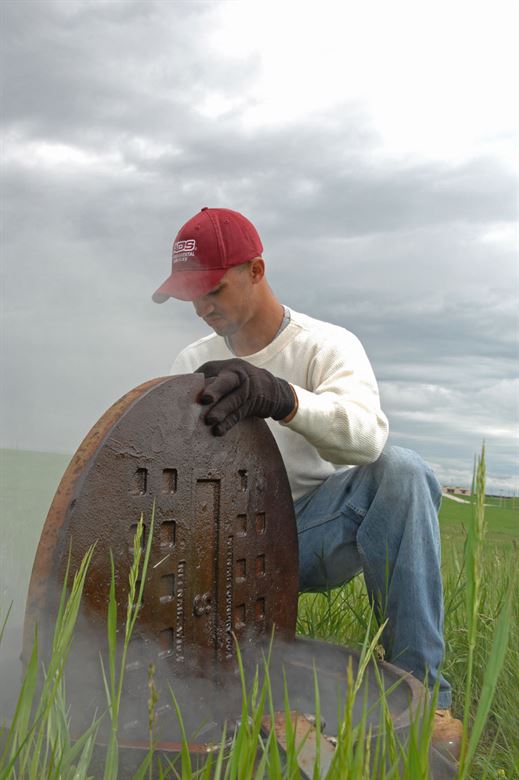 Sewer systems can develop foul or lingering smells from leaks that aren't always easy to find. These sulfurous smells are evidence of escaping sewer gases, including flammable or explosive methane or poisonous hydrogen sulfide. The team of licensed professionals at The Plumber's Plumber, a plumber in Cape Coral, FL, uses smoke detection to search out hard-to-find drain or sewage system leaks that cause unpleasant odors and present potential health hazards.
How Does Smoke Detection Work?
The leak-detection process introduces a non-flammable and non-toxic source of smoke into the sewer or drain system. With the assistance of a blower, our technicians use a safe amount of pressure to fill all vent pipes, drains, sewer lines, and connections with smoke. Smoke escaping from the system at any point is an instant indication of a break or leak that requires plumbing repairs in Cape Coral, FL.
Smoke detection is safe and effective and can work in any sewer system without concern for the location, soil condition, or sewer-line depth.
Advantages of Smoke Detection
Smoke detection saves you and the team the cost and time of searching and guesswork and trial-and-error repairs. Smoke detection also:
Serves as an effective, non-toxic and odorless leak and break-detection process
Saves time in finding problem areas that need plumbing services in Cape Coral, FL
Also finds leaks where groundwater can infiltrate the lines
Presents a low-cost method compared to pressurized air or water tests that require minimal equipment and set-up
Serves as a non-invasive method that bypasses damages caused by air or water pressure or digging
Presents a non-flammable solution
Professional Leak-Detection Solutions
The Plumber's Plumber is a trusted local plumbing company in Cape Coral, FL with more than three decades of experience. Our team of trained and qualified industry professionals is prepared to handle any leak detection problem, including hard-to-detect gas leaks in sewer lines.

In addition to leak detection, we also provide reliable residential and commercial plumbing and sewer services, including general plumbing, drain cleaning, camera inspections, trenchless solutions, excavation, hydro jetting, and emergency plumbing in Cape Coral, FL, Fort Myers, Bonita Springs, and Lehigh Acres FL. Contact us today.